---
---
"The Convening brings light to issues we struggle with. In an inspiring, supportive environment, we learn and can practice new skills to take back to our little corner of the world and make our work easier, better, & more effective."
– Carol Thompson, Friends of Pinole Creek Watershed
"Muy útil, muchas gracias por esta maravillosa oportunidad de aprender y crecer!!
 [Very useful, thank you for this wonderful opportunity to learn and grow!]"
–  Gema Perez, Greenfield Walking Group
"The webinars are wonderful!  I will be using the recordings to access presentation materials for our Board members … especially for our first and biggest need, Facebook! What a positive and wonderfully diverse group of people and organizations!"
–  Trudy Tucker, Friends of the San Joaquin River Gorge
Meet our trainers from EnviroVoters:
Matt Abularach-Macias (he/him), Campaigns and Organizing Manager. Originally focused in San Bernardino and Riverside, Matt has expanded his role to lead our statewide organizing efforts and coordinated electoral campaigns, including our endorsements process. Outside of California Environmental Voters, he chairs the Board of the Inland Region Equality Network (IREN) and is a board member for IE United. Before joining Enviro Voters, Matt graduated from UCLA with a degree in Chicana/o Studies and was a regional field director for Congressman Pete Aguilar's winning campaign in 2014.  
Melissa Romero, Legislative Affairs Manager. Melissa represents the organization in the state's capitol, lobbying state lawmakers to pass climate, environmental, and elections policy in partnership with organizations and coalitions working together to advance priority legislation. Her work includes tracking and prioritizing legislation, representing California Environmental Voters on a variety of coalitions and networks, working with state legislators and their staff to advance policy solutions, informing the annual Environmental Scorecard, facilitating the Green California network, and being the organization's voice in the State Capitol. Prior to California Environmental Voters, Melissa worked at Californians Against Waste on advancing waste reduction and recycling legislation and at Cal State Long Beach where she worked in the Student Government to advocate for and implement sustainability and zero waste policies and programs on campus. Melissa graduated from Cal State Long Beach with a degree in Environmental Science & Policy.
Join us for the Virtual 2021 Grassroots Grantee Convening
FAQ
Why should you come?
Government action is a key way to scale up the environmental protections and climate solutions we're fighting for at the grassroots level. Whether it's regulations on air pollution or funding for parks and restoration projects, government plays a huge role in setting policy and priorities that can help or hurt our local grassroots efforts. Learning to effectively influence policy decisions and hold political leaders accountable is a powerful tool for grassroots groups to further our missions and create the changes we want to see in our communities.
As nonprofit organizations and engaged members of your communities, you have a powerful voice in shaping these decisions and ensuring that elected leaders respond to the needs of your community. Come learn how to use it!
We are excited to offer this special opportunity for Rose Grassroots Grantees to connect with folks from other grassroots groups, and build the tools to strengthen their group's advocacy, cultivate relationships with lawmakers and grow their impact through coalition-building and organizing.
When and where does the convening take place?
Fridays, 12- 2pm PT
November 5th- December 3rd
Online via Zoom 
Who should attend?
This convening is open to ALL current and past grantees of the California Environmental Grassroots Fund, the California Wildlands Grassroots Fund, the Grassroots Leadership Fund, Grassroots Training Institute, small-group grantees in the Pacific Northwest, as well as current Rose Foundation Fiscally Sponsored Projects.
Partners of the Rose Foundation are also welcome to join us at the event with an invitation from Program Officer Aurora Heying. If you think you should have been invited to the event but have not heard from Aurora, you can email her at aheying@rosefdn.org to ask about registering for the Convening.
Who is hosting the convening?
The California Environmental Grassroots Fund and California Wildlands Grassroots Fund are proud to host this FREE webinar training series.
Will there be translation?
Yes! There will be simultaneous Spanish translation at the event. All of the workshop presentation slides and handouts will be translated in Spanish as well. Please do not hesitate to contact us if you have any questions or need help registering.
Will there be recordings?
Recordings of each session are available on our website here.
Do I have to attend all the sessions?
No. There is one registration link for all sessions, but you can choose to attend as many or as few sessions as you like. Of course, we recommend joining as many as you can, but recordings will be available if you cannot make a certain day.
Who should I contact if I have additional questions?
Please contact Aurora Heying at 510-658-0702 x311 or aheying@rosefdn.org.
---
Convenio Virtual de Capacitación 2021
¡Haga que la política funcione para usted con nuestra serie de entrenamientos virtuales!
Viernes a las 12-2pm PT
Del 5 de Noviembre al 3 de Diciembre
Únase en línea a través de Zoom
¡Aprenda cómo puede aprovechar la política para promover su misión en el Convenio de Capacitación 2021! Únase a nosotros para explorar qué papel pueden desempeñar las organizaciones de base comunitaria como la suya en orientar las políticas, influir en la toma de decisiones y hacer que los líderes políticos rindan cuentas.
Cada año, los fondos California Grassroots Fund y California Wildlands Grassroots Fund organizan un Convenio GRATUITO de beneficiarios para el aprendizaje y la creación de redes. Este año nos enorgullece asociarnos con California Environmental Voters para organizar el Convenio de Capacitación 2021, una serie de 4 talleres formación virtuales GRATIUTOS para explorar cómo tener incidencia política a nivel estatal y local, cultivar relaciones con los legisladores, fortalecer el poder de organización de su grupo, y  construir las herramientas para escalar su impacto a través de acción gubernamental. Los talleres se centrarán en estrategias prácticas para:
5 de noviembre – Mapeo de poder: análisis del panorama del problema y la toma de decisiones y cómo navegarlo
12 de noviembre – Política estatal, cabildeo e influencia de legisladores
19 de noviembre – Política local y construcción de relaciones con los responsables de la toma de decisiones
3 de diciembre – Elaboración de estrategias y creación de una campaña ganadora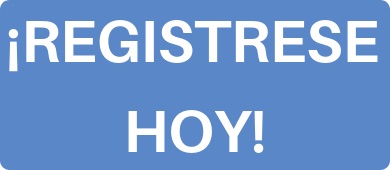 ---
---
Únese al Convenio Virtual de Capacitación 2021
"El Convenio trajo claridad sobre los temas en lo que trabajamos. En un ambiente inspirador y de apoyo, nosotros aprendimos y pudimos practicar nuevas habilidades para llevar a nuestros esquinitas del mundo y hacer nuestro trabajo , mejor, más fácil y efectivo."
-Carol Thompson, Friends of Pinole Creek
"Muy útil, muchas gracias por esta maravillosa oportunidad de aprender y crecer !!"
– Gema Pérez, Greenfield Walking Group
"¡Los talleres son maravillosos! Usaré las grabaciones para acceder a materiales de presentación para los miembros de nuestra junta directive… especialmente para nuestra primera y mayor necesidad, Facebook! ¡Qué grupo de personas y organizaciones tan positivas y maravillosamente diversas!"
– Trudy Tucker, Friends of the San Joaquin River Gorge
Conozca a lxs Entrenadores de EnviroVoters:
Matt Abularach-Macias (él), Responsable de Campañas y Organización. Originalmente enfocado en San Bernardino y Riverside, Matt ha expandido su rol para liderar los esfuerzos de organización en todo el estado y ha coordinado campañas electorales, incluyendo el proceso de respaldo. Además de California Environmental Voters, él preside la Junta de Inland Region Equality Network (IREN) y es miembro de la junta de IE United. Antes de unirse a Environmental Voters, Matt se graduó de UCLA con un título en Estudios Chicanos y fue director de campo regional de la campaña ganadora del congresista Pete Aguilar en 2014.    
Melissa Romero, Gerente de Asuntos Legislativos. Melissa representa a la organización en la capital del estado, presionando a los legisladores estatales para que aprueben políticas climáticas, ambientales y electorales en asociación con organizaciones y coaliciones que trabajan juntas para promover legislación prioritaria. Su trabajo incluye rastrear y priorizar legislación, representar a los votantes ambientales de California en una variedad de coaliciones y redes, trabajar con los legisladores estatales y sus equipos para promover soluciones de políticas, informar Tarjeta de Evaluación Ambiental, facilitar la red de California Verde y ser la voz de la organización en el capitolio del estado. Antes de California Environmental Voters, Melissa trabajó con Californians Against Waste para avanzar la reducción desechos y una legislación de reciclaje y en Cal State Long Beach, a través del gobierno estudiantil, promoviendo e implementando políticas y programas de sostenibilidad y cero desechos en el campus universitario. Melissa se graduó de Cal State Long Beach con un título en Ciencias y Políticas Ambientales.  
FAQ – Preguntas frecuentes
¿Por qué deberías venir? 
La acción del gobierno es una manera clave de ampliar las protecciones ambientales y las soluciones climáticas por las que luchamos a nivel comunitario. Ya sea que se trate de regulaciones sobre la contaminación del aire o financiamiento para parques y proyectos de restauración, el gobierno juega un papel muy importante en el establecimiento de políticas y prioridades que pueden ayudar o perjudicar nuestros esfuerzos de base local. Ayudar a incidir de manera efectiva las decisiones políticas y responsabilizar a los líderes políticos es una herramienta poderosa para que los grupos comunitarios promuevan nuestras misiones y creen los cambios que queremos ver en nuestras comunidades. 
Como organizaciones sin fines de lucro y miembros comprometidos con sus comunidades, tienen una voz poderosa para ayudar a definir estas decisiones y garantizar que los líderes electos respondan a las necesidades de su comunidad. ¡Venga a aprender a usarla! 
Nos complace ofrecer esta oportunidad para que los beneficiarios y organizaciones que han recibido apoyo de Rose se conecten con personas de otros grupos de base comunitaria  y desarrollen las herramientas para fortalecer la defensa de su grupo, cultivar relaciones con los legisladores y aumentar su impacto a través de la construcción de coaliciones y organización. 
¿Cuándo y dónde tiene lugar el convenio?
Todos los viernes, a las 12-2pm PT/ 3-5pm ET
Los 5, 12, 19 de Noviembre y el 3 de Diciembre
En línea a través de Zoom
¿Quién debe asistir?
Esta convocatoria está abierta a TODOS los grupos de base comunitarios que han recibido apoyo ​​del California Environmental Grassroots Fund, del California Wildlands Grassroots Fund, Grassroots Leadership Fund,Grassroots Training Institute, los grupos pequeños y de base comunitaria en el Noroeste Pacífico y los proyectos actuales patrocinados fiscalmente por Rose Foundation.
Los socios de Rose Foundation también pueden unirse al evento con una invitación de parte de nuestra Oficial de Programas, Aurora Heying. Si cree que debió de haber sido invitado al evento pero no ha tenido noticias de Aurora, puede enviarle un correo electrónico a aheying@rosefdn.org para preguntar sobre la registración al convenio.
¿Quién es el anfitrión del convenio?
California Environmental Grassroots Fund y California Wildlands Grassroots Fund tienen el placer de ofrecerles esta serie GRATIS de seminarios virtuales.
¿Habrá traducción?
¡Si! Habrá traducción simultánea en español en el evento. Todos las presentaciones y folletos estarán también traducidos al español. No dude en ponerse en contacto con nosotros si tiene alguna pregunta o necesita ayuda para registrarse.
¿Habrá grabaciones?
Las grabaciones de cada sesión están disponibles en nuestro sitio web aquí.
¿Tengo que asistir a todas las sesiones?
No. Hay un enlace de registro para todas las sesiones, pero puede elegir asistir a tantas sesiones como desee. Por supuesto, recomendamos unirse a todos los que pueda, pero las grabaciones estarán disponibles si no puede asistir en un viernes determinado.
¿Con quién debo comunicarme si tengo preguntas adicionales?
Comuníquese con Aurora Heying al 510-658-0702 x311 o aheying@rosefdn.org.