On October 29th, grassroots activists and leaders gathered from over 30 cities and towns across the state to join us at the 2019 Grassroots Grantee Convening in Davis, CA. Our workshops could not have been more timely! This year's theme focused on harnessing the power of the elections to move forward the issues important to our communities and the environment. We gained knowledge, practical skills, and focused mentorship to help harness the momentum of next year's elections and advance important conservation and environmental justice issues!
"I found it incredibly inspiring to be in a room with so
many grantees doing fabulous work in the world and
hearing information from experts who can enhance
what we do. My friends and I were impressed!"
-Ann López, Center for Farmworker Families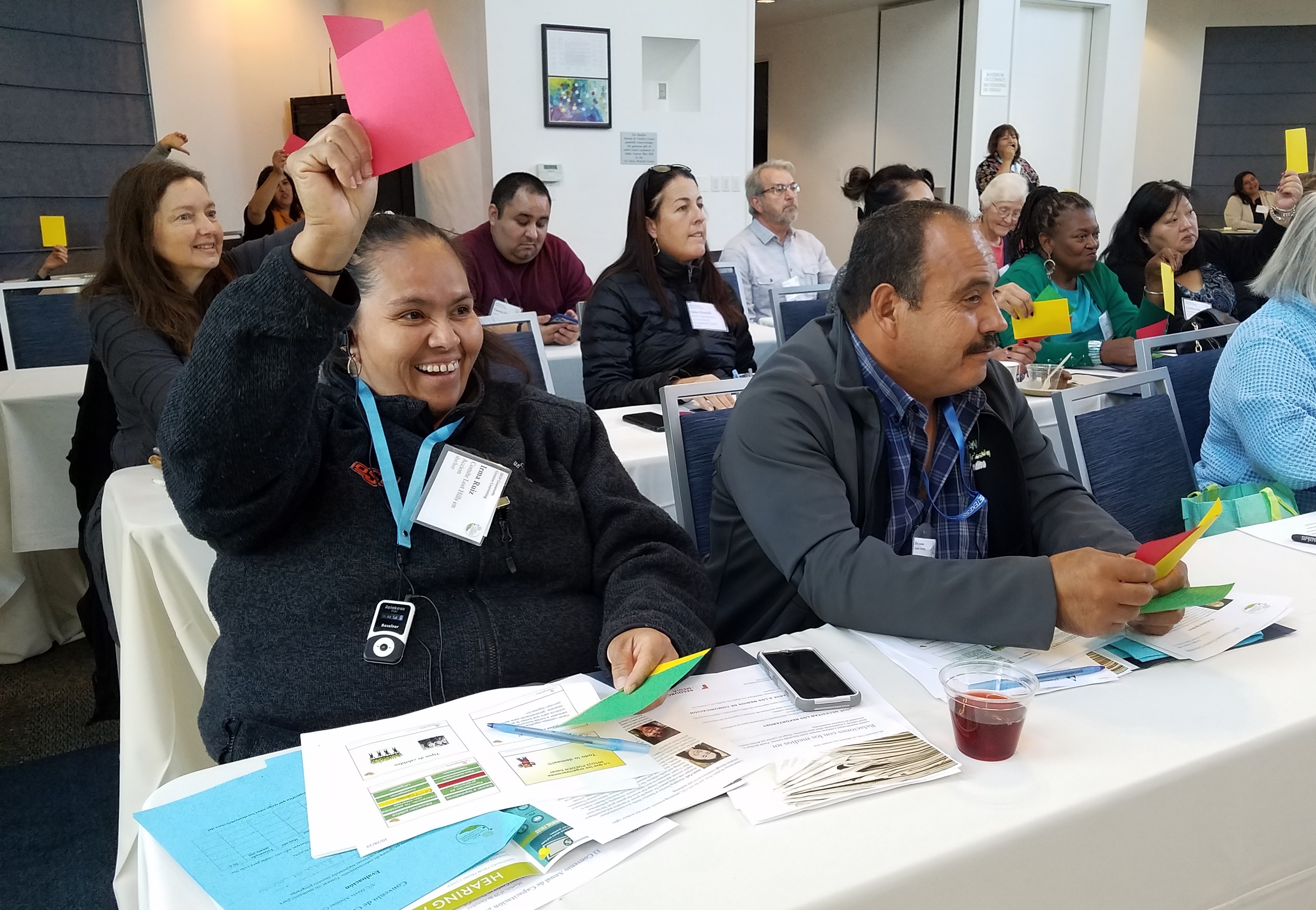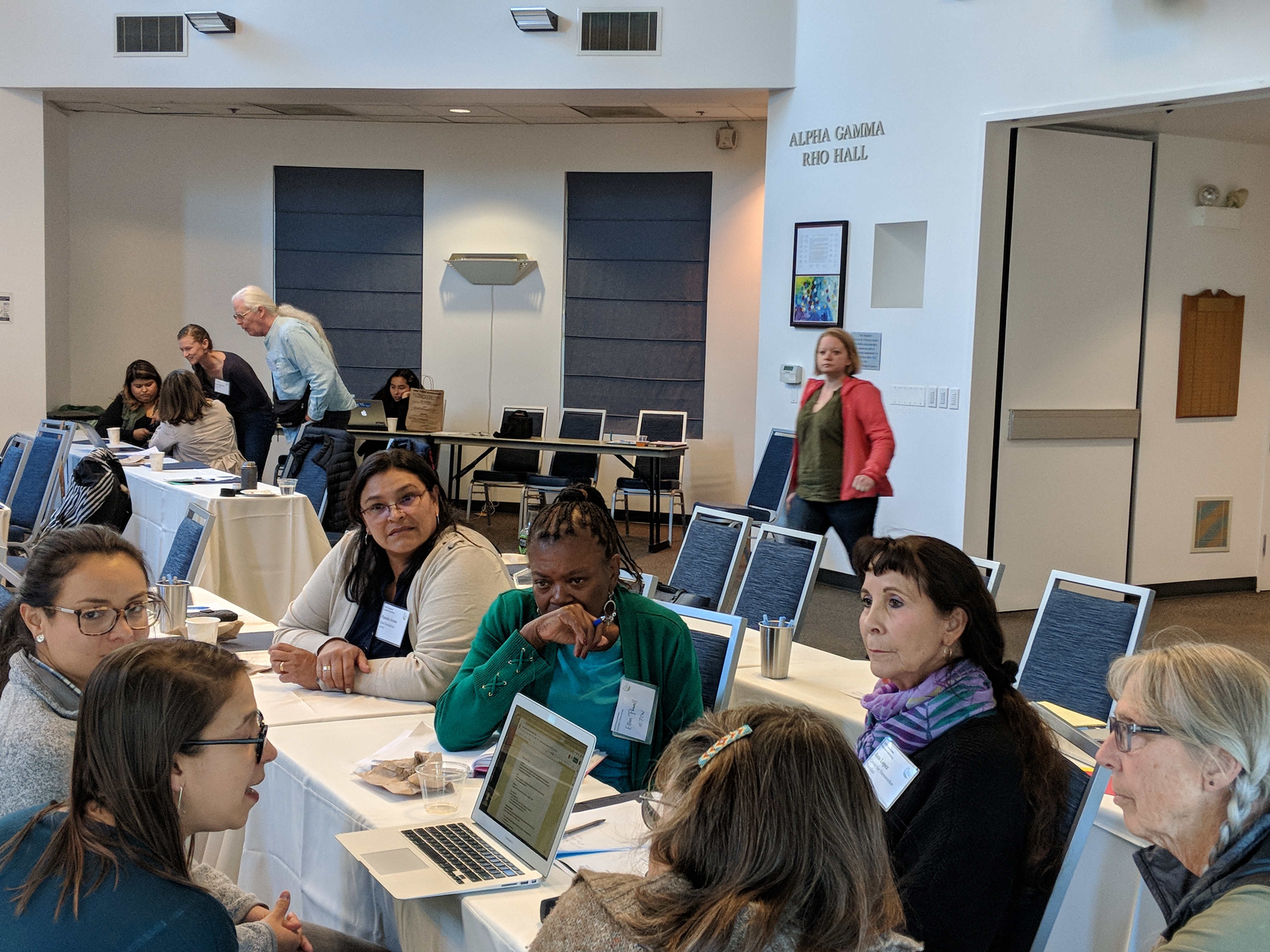 Left: Convening attendees "vote" on whether a lobbying activity is within IRS regulations.
Right: Convening attendees practice crafting social media posts for their campaigns.
We are grateful for the participants' and presenters' investment in coming together and sharing wisdom with each other to build the grassroots base of the environmental movement! Together, we are ready to take on 2020!
The Annual Grassroots Grantee Convening is hosted by the Northern California Grassroots Fund and the California Wildlands Grassroots Fund as a free, day-long convening of grantees for learning and networking. Learn more about the event and find photos and resources from the day.