Newsletters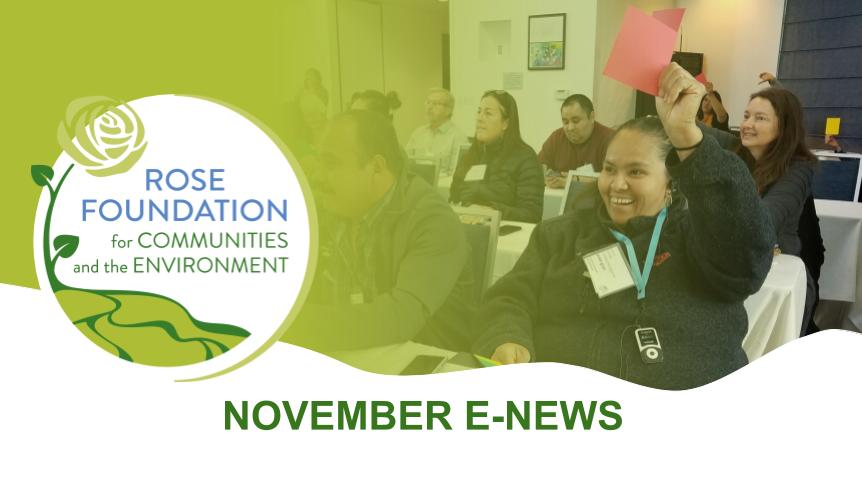 Fire Recovery, Join Our Team, Convening Grassroots Leaders, and more!
New Voices Strikes, 2019 Film Fest – That's a Wrap!, Meet Our New Grassroots Grantees, and more!
Read our latest E-Newsletter, featuring our 2019-20 New Voices Are Rising Fellows, 2019 Film Fest, the 2019 Grassroots…
Read our latest print newsletter, featuring Chief Sisk and the fight against a Shasta Dam raise.
Summer is here!
Check out what grantee Coastal Watershed Council is up to, and more.
Thanks to you, we doubled our challenge match and raised over $21,000 for grassroots groups working from the bottom up to protect nature, build climate resilience, and advance social justice.
On March 15, 2019, New Voices joined thousands of youth in California and over a million worldwide in the Youth Climate Strike, a youth-led protest demanding legislative action against the looming threat of climate change.
The number of those affected by disasters is expected to grow in future years due to climate change, creating a long-term need for second responder organizations like our grantee, UpValley Family Centers.
A new year is a time for celebration with friends and family, as well as a time to reflect and make plans for the year to come. A lot can happen in a year and we plan to make the most of it!
Dec 2018 E-News – A note from Jill & Tim; NV spearheads West Oakland tree mapping; Guest Feature by Harbor WildWatch and more!