At the Rose Foundation, we envision a future where nature is protected, people's rights are ensured, and environmental justice is advanced.
So how do we get there?
We know that grassroots activism drives forward the change we need. That's why we support grassroots leaders from all walks of life who are addressing a number of challenges facing our communities and the environment. Our grantmaking programs help community-based groups access funding and capacity building resources to grow their impact, and our youth program helps emerging leaders find their voice and speak out for their communities.
We are proud to be a part of a grassroots movement that is making real change, moving us closer and closer to an environmentally just future. This progress would not be possible without the leadership of Black activists, who bring attention to the deep connections between the environmental devastation in their communities, racism, and economic injustice. This environmental injustice is part of a larger pattern in which communities of color — particularly Black communities — and low-income areas disproportionately carry the burden of issues like the climate crisis, pollution, and food inaccessibility.
This month, we want to amplify Black-led grantee groups that are progressing our movement for a just, livable future. Continue reading to get to know just a few of these groups that are building environmental justice in their communities and beyond: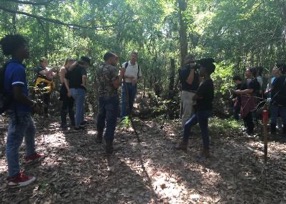 In Mississippi, our Grassroots Leadership Fund grantee Education, Economics, Environmental, Climate and Health Organization (EEECHO) is standing up to protect communities along the Gulf Coast from climate-induced flooding. EEECHO is guided by a core tenant of the Rose Foundation: it is essential that communities are included in the decision making that impacts their lives. The group is organizing residents to stop a proposed highway expansion. The project would destroy wetlands that prevent extreme flooding in two particularly special and historic African American communities: Turkey Creek, a community first settled by emancipated slaves in 1866; and Forest Heights, a housing development created 100 years later by the National Council of Negro Women. Preserving these wetlands means preserving these communities and their history. Already, these communities are "geographically situated to be vulnerable to climate events. To destroy such a natural protection doesn't make sense," EEECHO founder and Chair of the NAACP's Environmental and Climate Justice Committee Katherine Egland explains in a recent article. The good news is there is hope! With continued community engagement and a federal administration that is prioritizing environmental justice, the wetlands and communities might just be protected.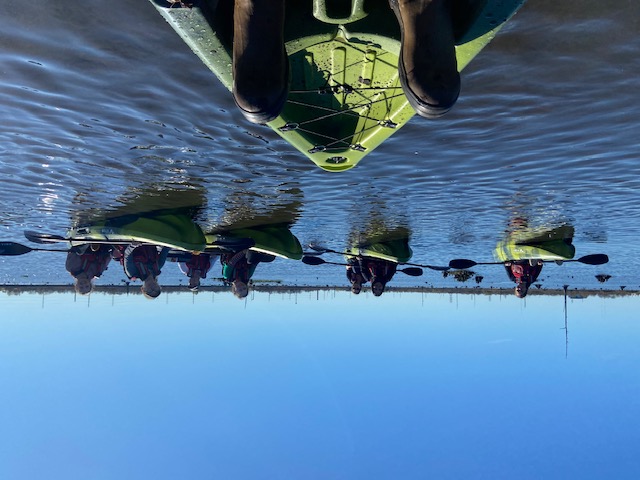 In New Orleans, Grassroots Leadership Fund grantee Lower 9th Ward Center for Sustainable Engagement and Development (CSED) helps residents of this Black community with everything from improving food security, to repairing homes after hurricanes, and developing climate resiliency in the face of flooding. CSED aims to communicate the urgency of ecosystem restoration as a way to protect the community from flooding. And what better way for people to understand the importance of ecosystem restoration than to connect them directly with their local ecosystem! CSED takes community members on kayak tours of the Bayou Bienvenue Wetland Triangle, creating deeper relationships with the local environment. These Bayou tours create an entry point into the many ways residents can build climate resilience, including engaging in local planning and attending CSED workshops to increase hurricane-preparedness.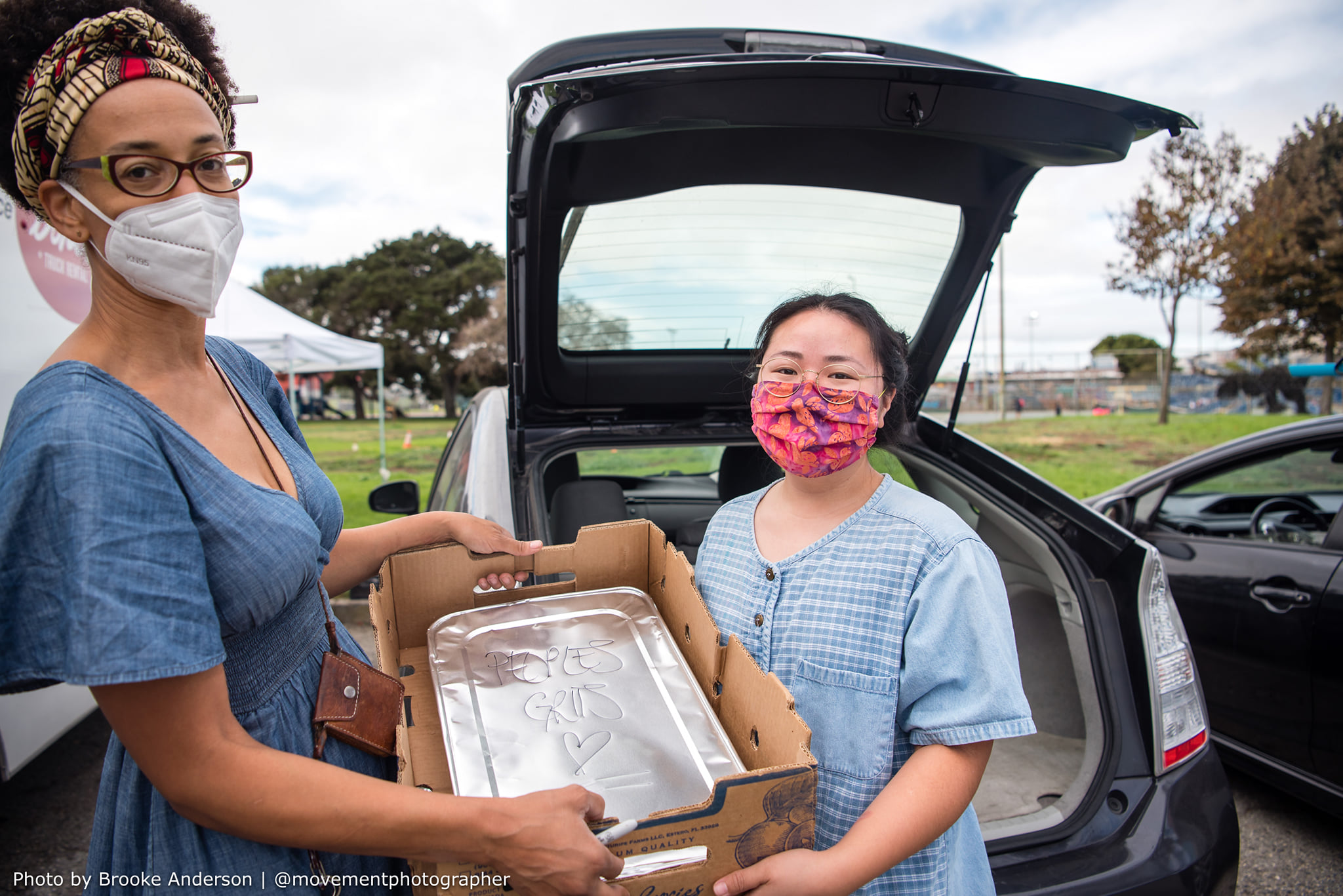 In Oakland, CA, the People's Kitchen Collective (PKC) combines art, activism, and political education into a recipe for local food justice. PKC takes food from the farm to the table and to the street, cooking up family recipes that map their founders' stories of migration and resilience. PKC also partners with local organizations to address urgent social issues, host free community meals, and help launch cultural projects. Throughout the pandemic, the Collective has been at the forefront of responding to food insecurity and distributing food and water to Oakland's predominantly Black unhoused communities. We are proud to support this work through our Makdisi & Wheeler Fund. Over the last two decades, this donor advised fund has channeled nearly $200,000 to a range of fantastic Bay Area projects focused on social justice and environmental conservation. Find out how our donor advised funds work on our website.
These incredible grantees represent just a small sliver of the Black leadership that is advancing our nation's movement for a better and brighter future. To meet more activists and celebrate Black History Month with us, follow us on Facebook and Twitter.