New Voices Are Rising seeks to increase civic participation within under-represented communities, increase young people's commitment to environmental justice, and reduce air and water pollution that severely impact both human health and the health of the San Francisco Bay. The program helps young people gain the skills and experience in civic engagement that they need to begin to tackle the problems — including environmental health problems — that disproportionately impact their communities.
Two to four students from the Summer Institute are recruited to become New Voices Are Rising Fellows during the school year, giving them the opportunity to pursue environmental justice work in greater depth. The students use the skills they learned and the leadership potential they developed, applying it to community capacity building and outreach projects with New Voices and program partners focused on reducing toxic exposure, addressing climate change, and increasing competency in low-income communities and communities of color to meaningfully engage in environmental decision-making.
What's New with New Voices
Our Grassroots Movement Is Driving Change Nationwide! Check out this edition of our E-News to meet grantees building community resilience nationwide, find out about youth keeping local energy nuclear-free, get to know New Voices supporter Aidan Fite, and more!
Don't miss this month's E-News, where you can get to know our New Voices Fellows, meet Dan Ehresman from our Grassroots Funding Board, get important info about the 2020 Grassroots Grantee Convening, find out about how Rose incubates and sustains community resilience, & so much more!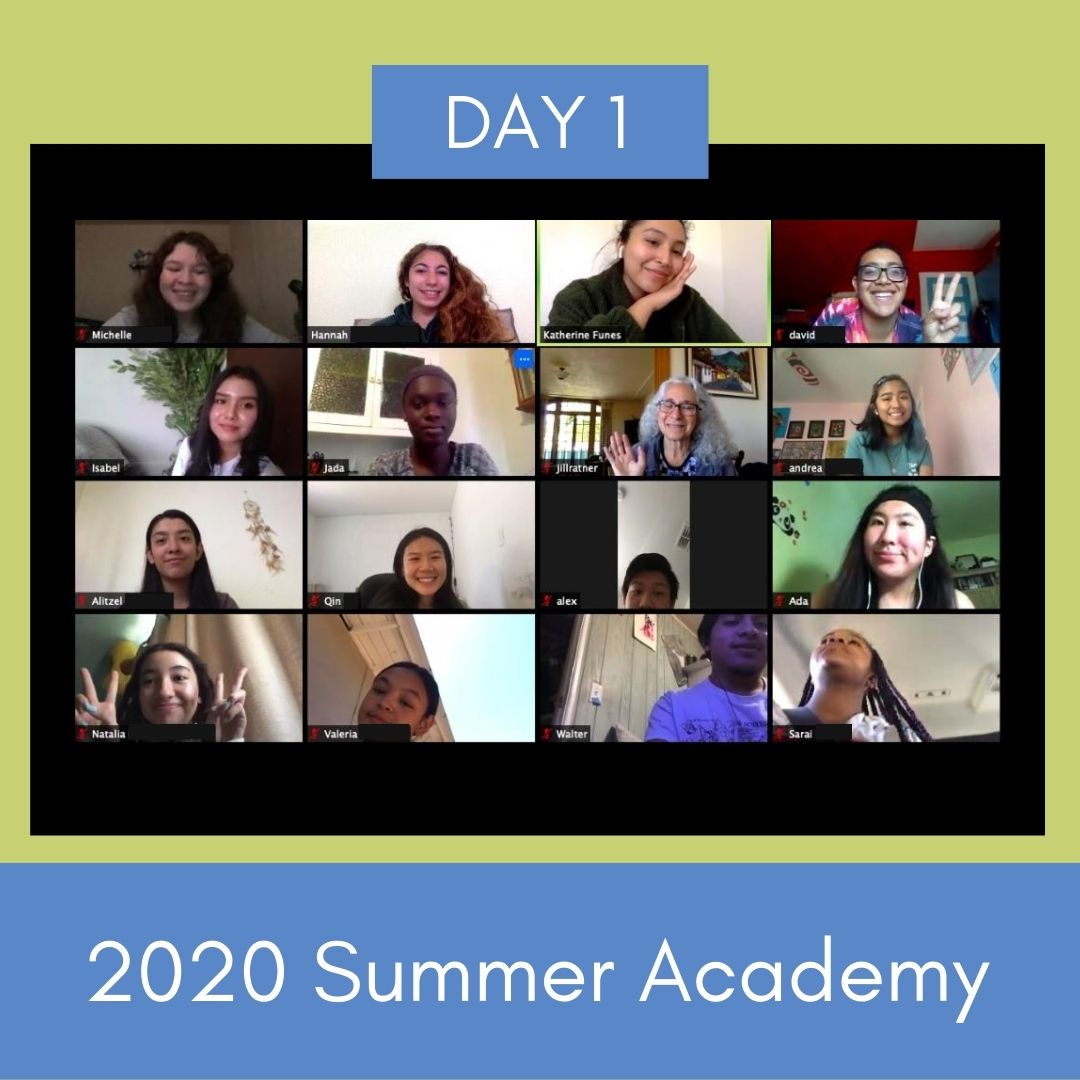 A few months ago, we all found ourselves having to make a fast and huge adjustment for our collective health and safety. For New Voices, this shift came at the height of our planning for the 2020 Summer Climate Justice Leadership Academy – a program that has always been in-person and hands-on. Find out how we reimagined our successful and entirely virtual 2020 Summer Academy!
Check out this month's E-News to find out about our 2020 Film Fest, Jada's Oakland Tree Planting, Flooding & Green Infrastructure in NOLA, our recent online Puget Fund Grants Workshop focusing at the intersection of equity and water quality, and so much more!
Check out this month's E-News to find out about our successful community summit, learn about grantees protecting privacy & promoting racial justice from facial recognition technology, meet A/V & Tech Support Jeremy Allen, and so much more!