New Voices Are Rising seeks to increase civic participation within under-represented communities, increase young people's commitment to environmental justice, and reduce air and water pollution that severely impact both human health and the health of the San Francisco Bay. The program helps young people gain the skills and experience in civic engagement that they need to begin to tackle the problems — including environmental health problems — that disproportionately impact their communities.
Two to four students from the Summer Institute are recruited to become New Voices Are Rising Fellows during the school year, giving them the opportunity to pursue environmental justice work in greater depth. The students use the skills they learned and the leadership potential they developed, applying it to community capacity building and outreach projects with New Voices and program partners focused on reducing toxic exposure, addressing climate change, and increasing competency in low-income communities and communities of color to meaningfully engage in environmental decision-making.
What's New with New Voices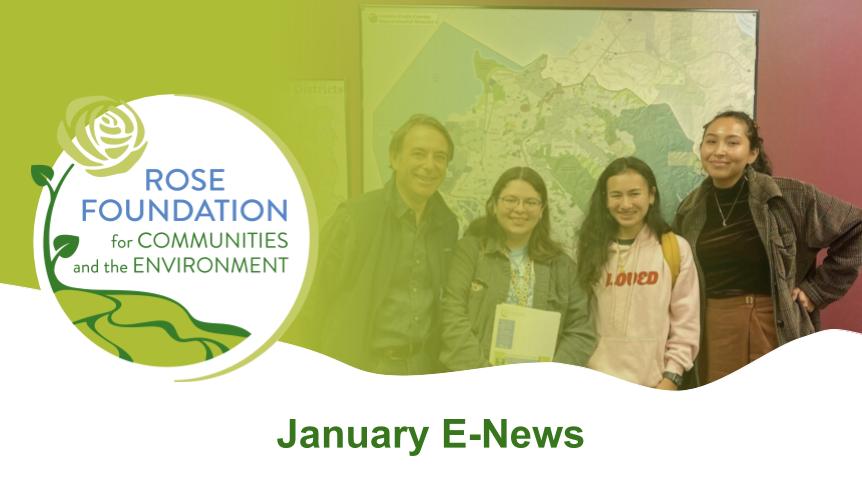 Ringing in the New Year, Rose Goes to Washington, Oakland Air Quality Update, and more! 100,000 Thank Yous: Here's to a New Year & New Decade of Powering Up the Grassroots!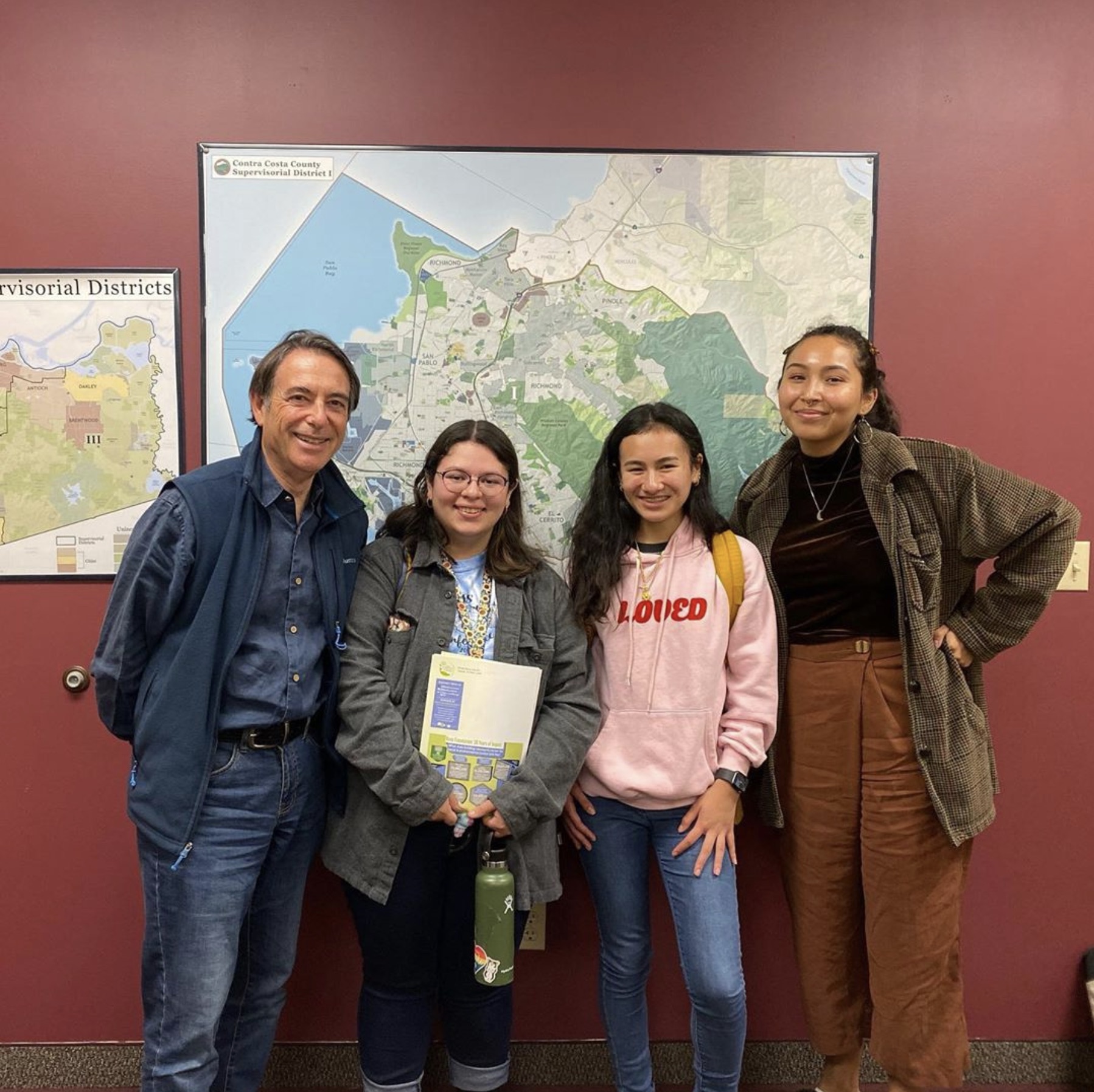 Read this article to see New Voices students provide public comment at BAAQMD and CARB meetings and find out about success, challenges, and budding partnerships to address toxic air quality in West and East Oakland.
26 Years of Grassroots Impact! As we send out our last E-News of 2019, wind down the year, and set our sights on the year ahead, we want to take a moment to thank you for supporting grassroots activism and helping to build the next generation of community leaders!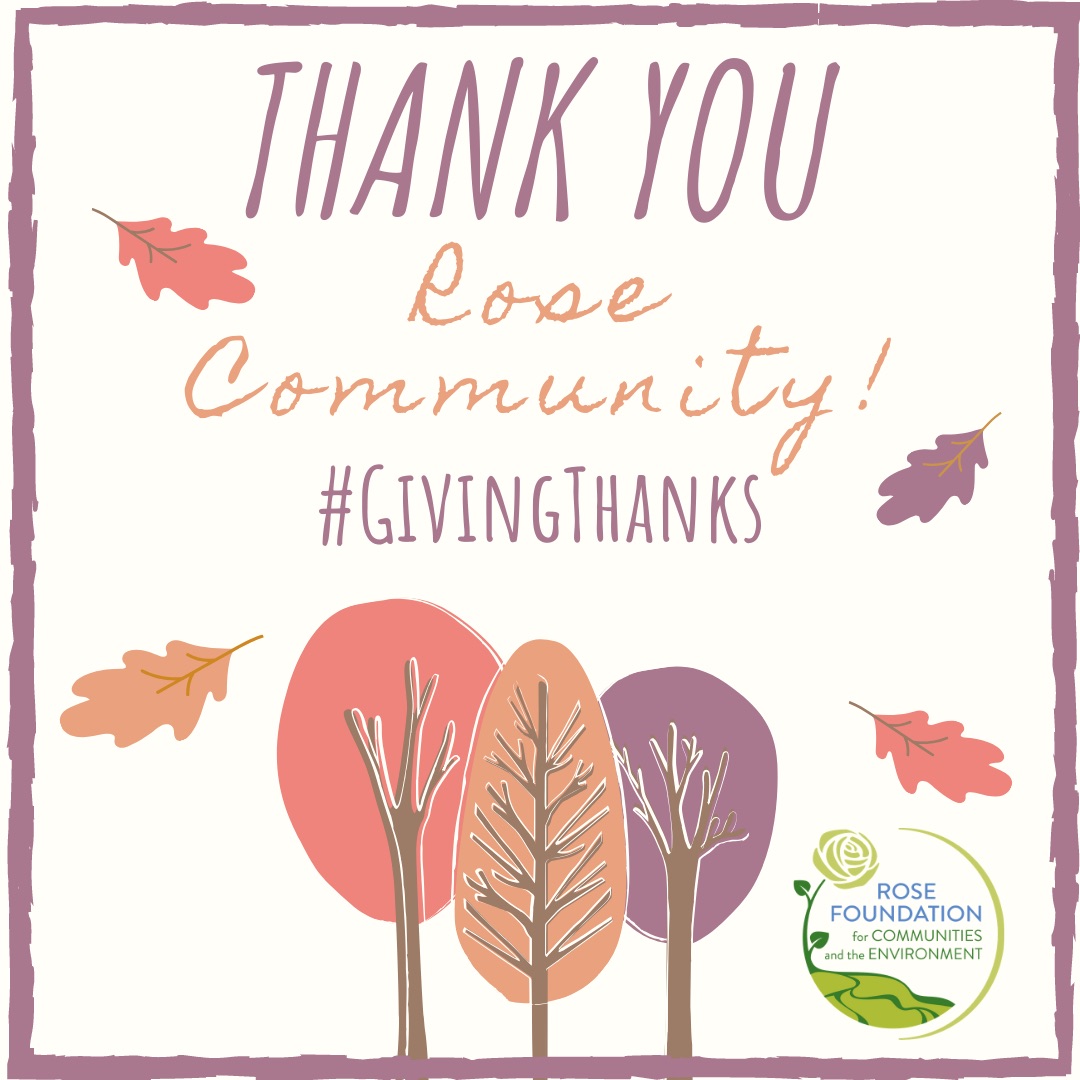 We have so much to be thankful for! Together, with the Rose Community, we are empowering grassroots activism and building the next generation of leaders to protect our communities and the environment. Thank you for sharing our commitment to Foster Stewardship, Build Community, and Demand Justice!
EXTRA! EXTRA! Read all about it!
In this Issue: A New Initiative to Grow Grassroots Power Across the Country; Making Connections with Local Grantees; Building Grassroots Momentum as We Head Toward 2020; Meet the 2019-20 New Voices Are Rising Fellows; & more!